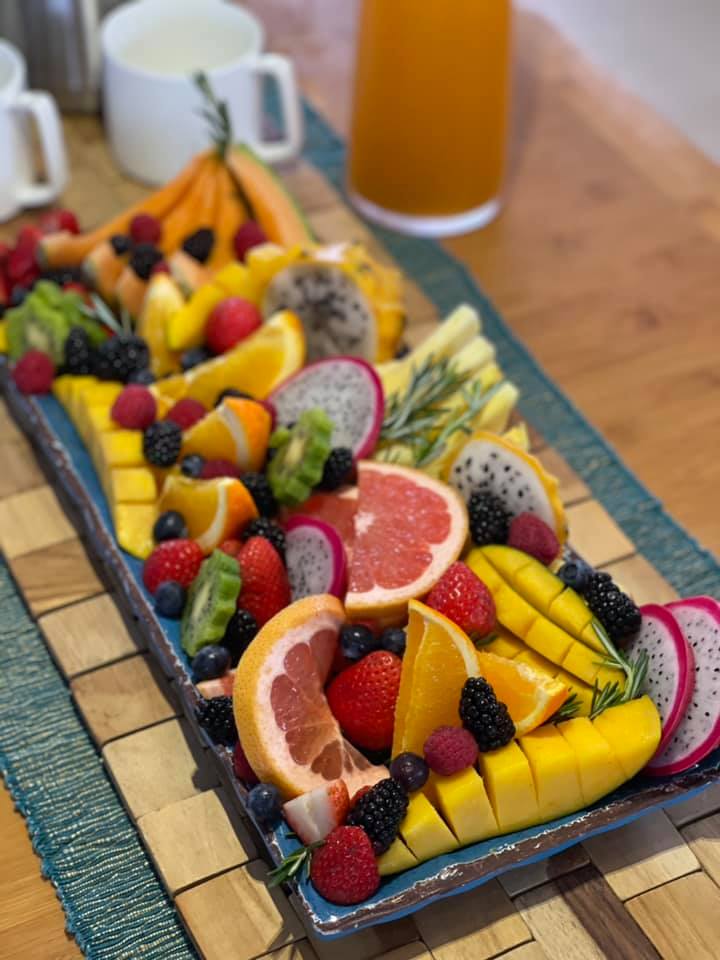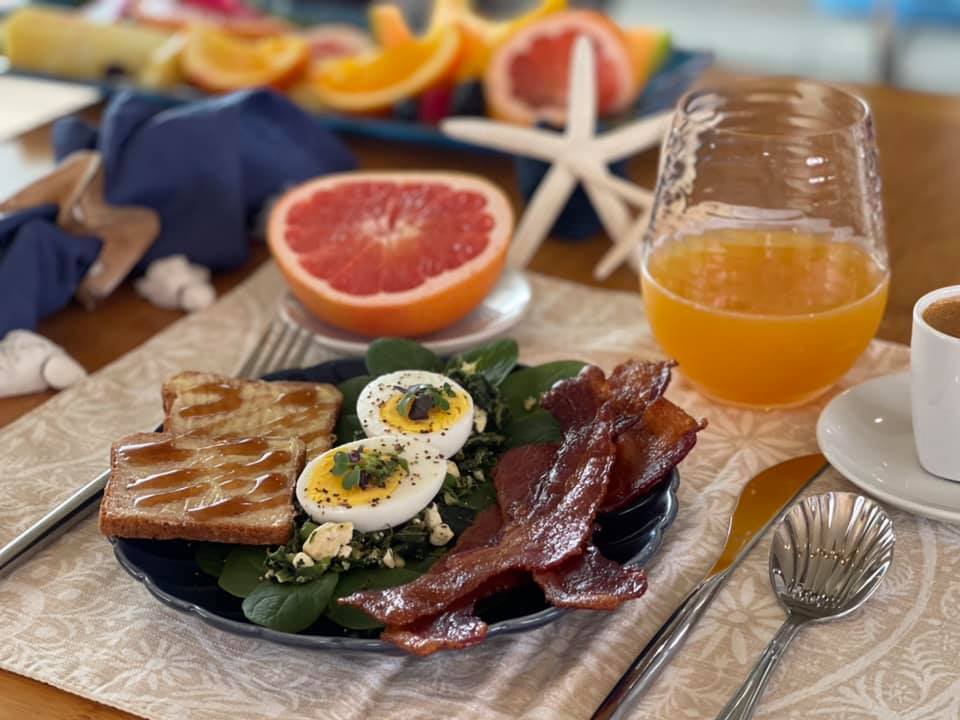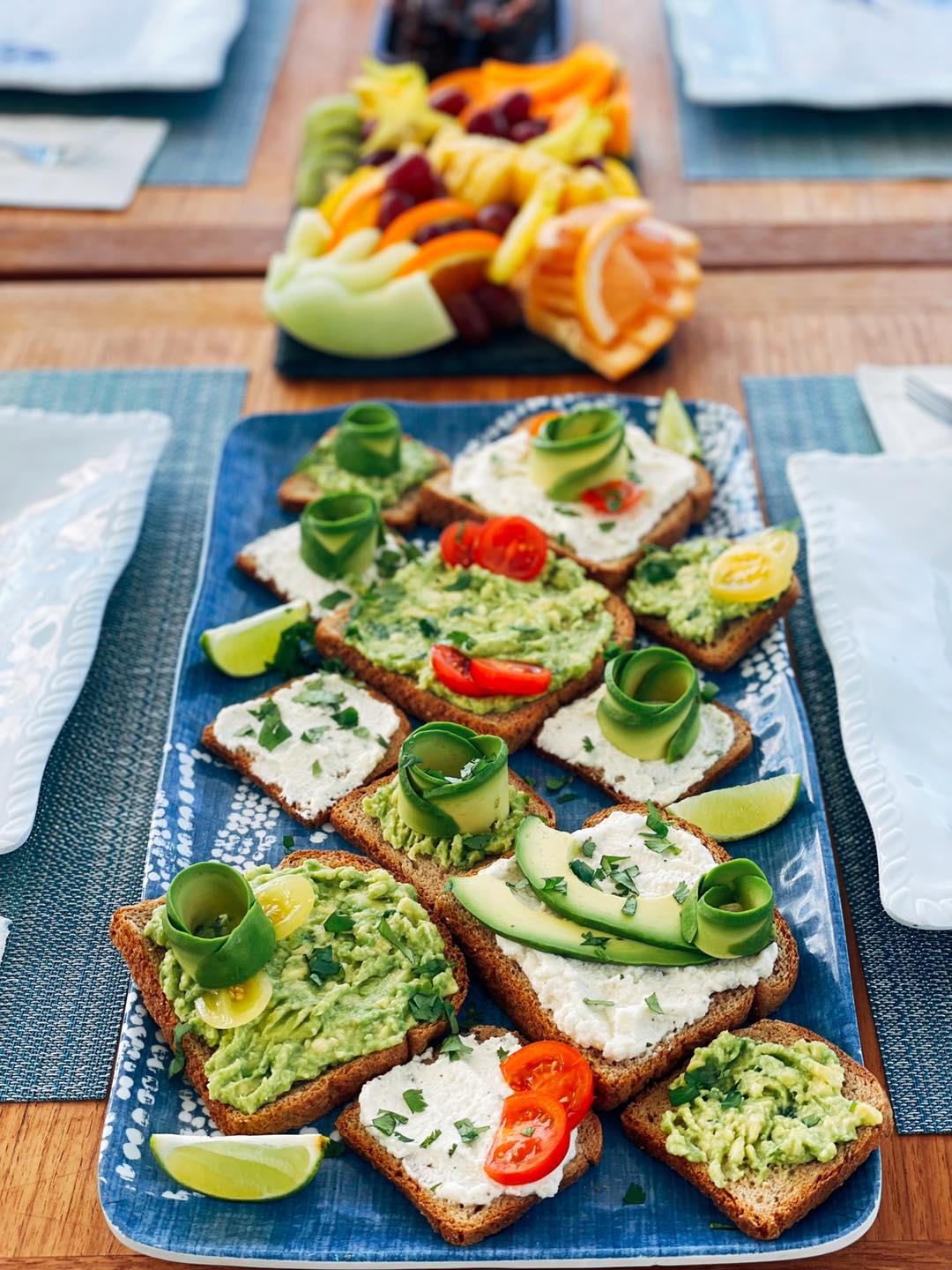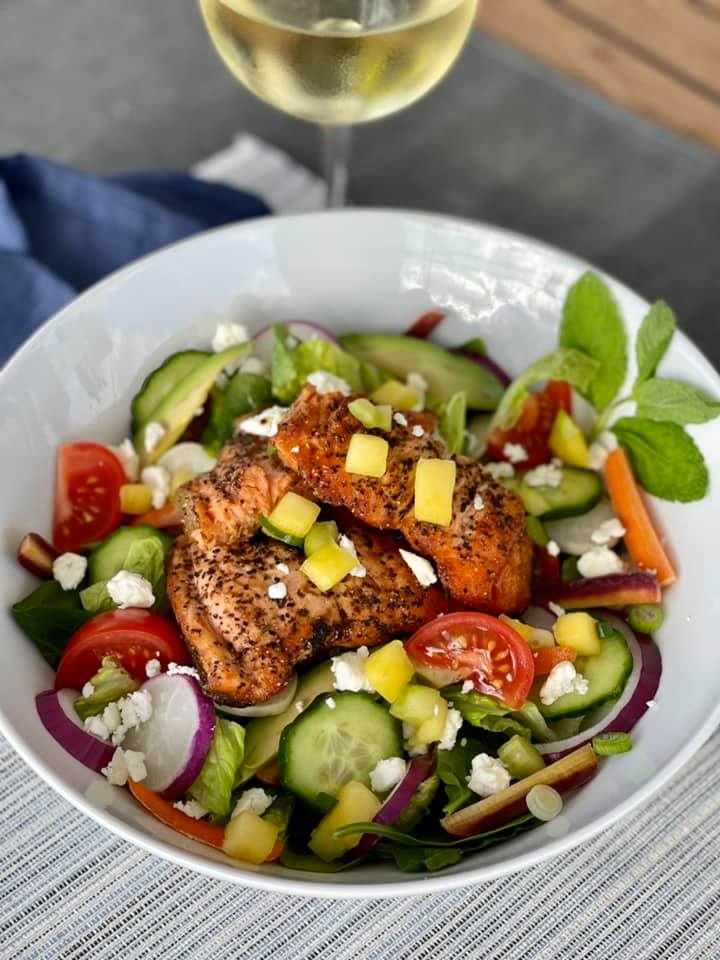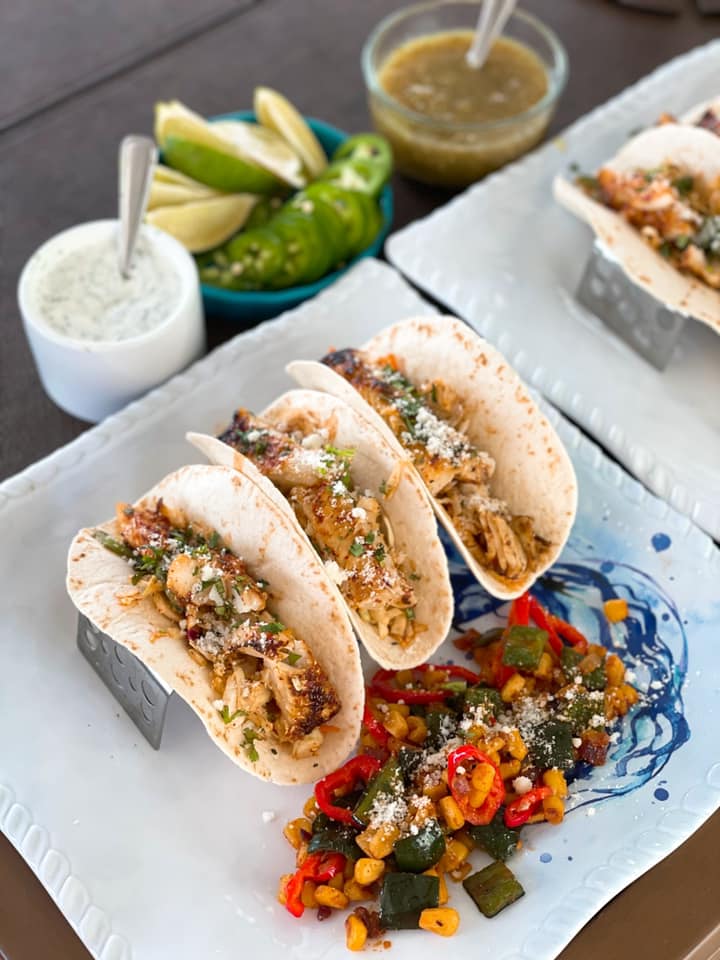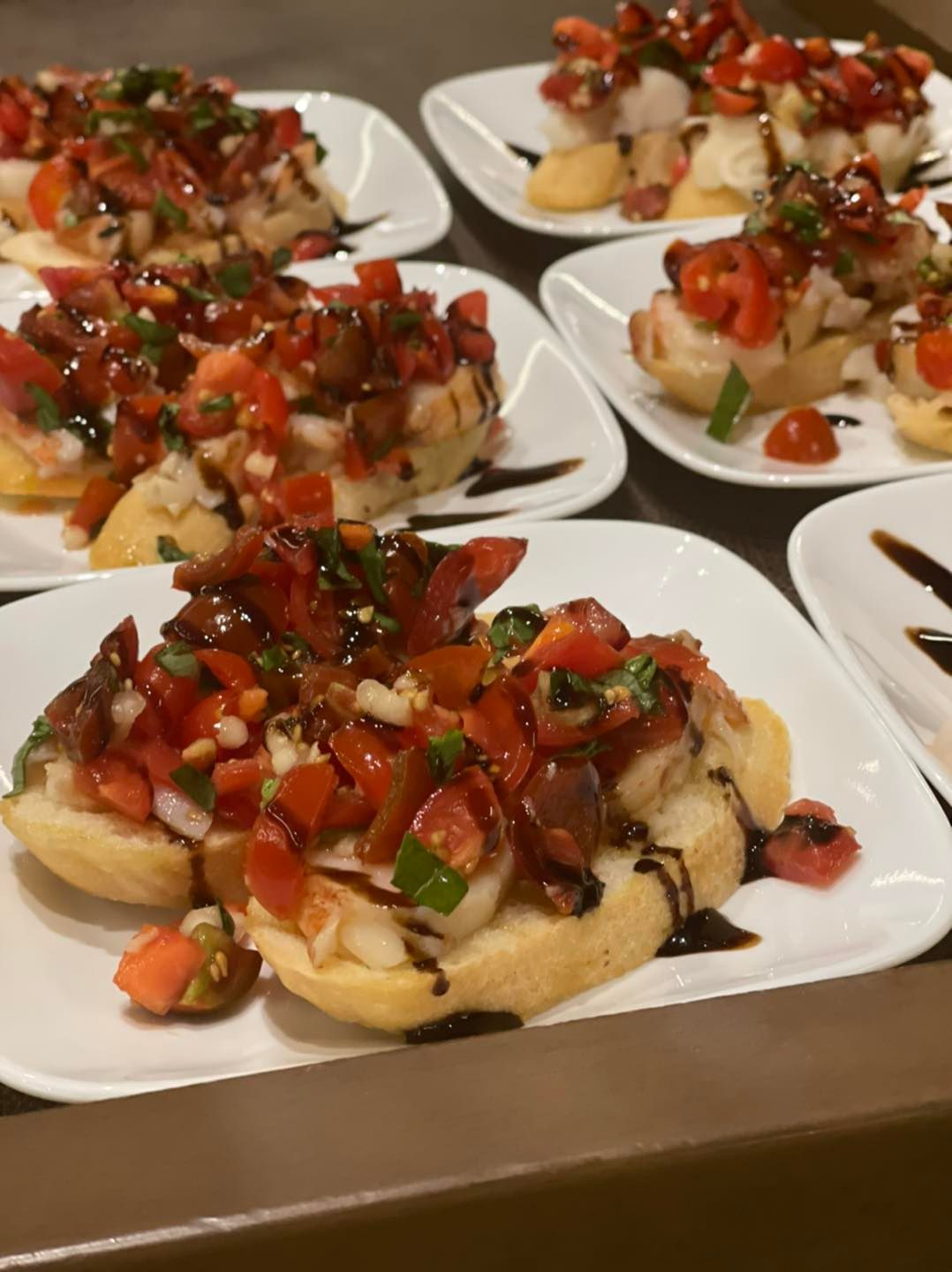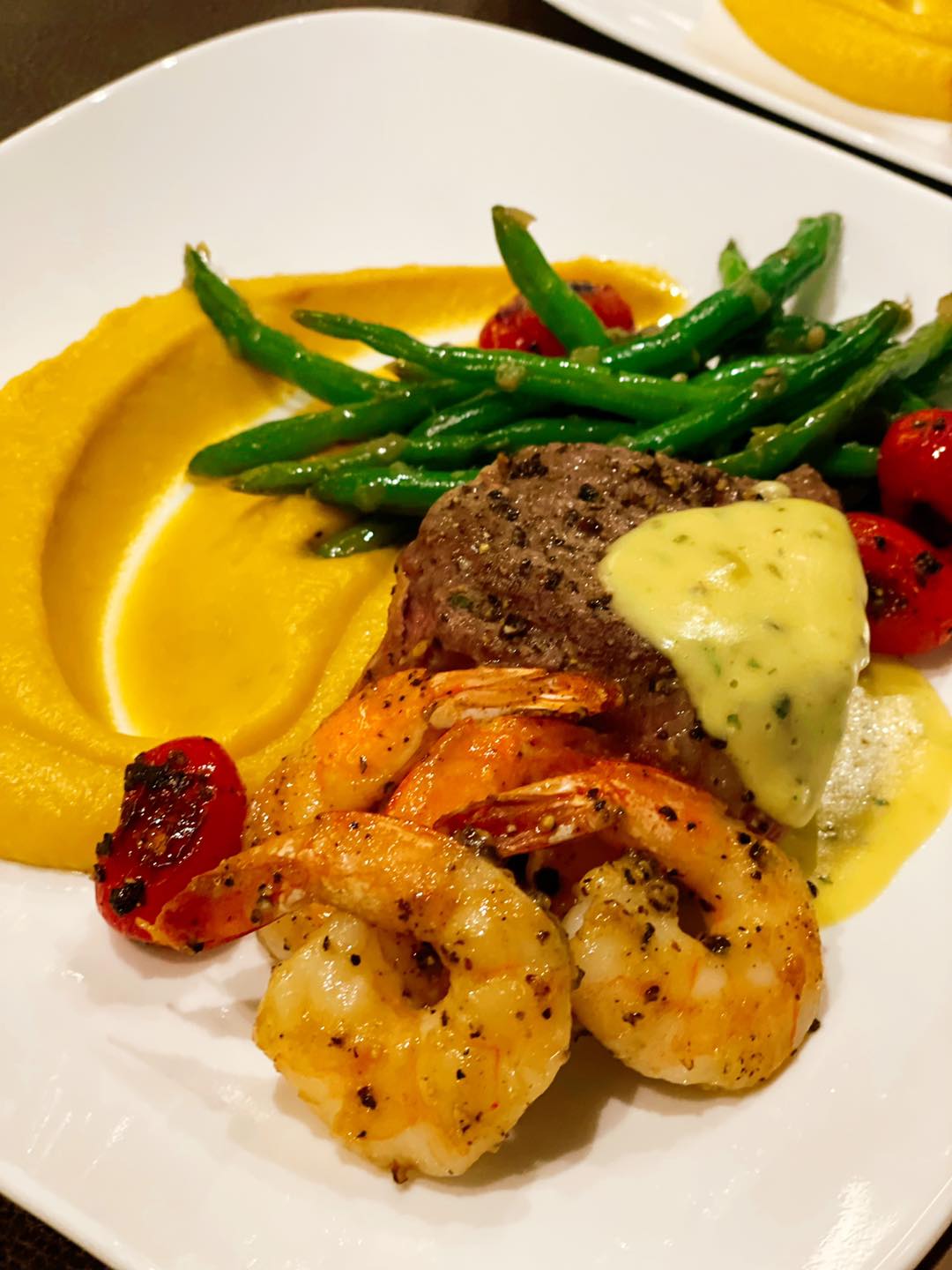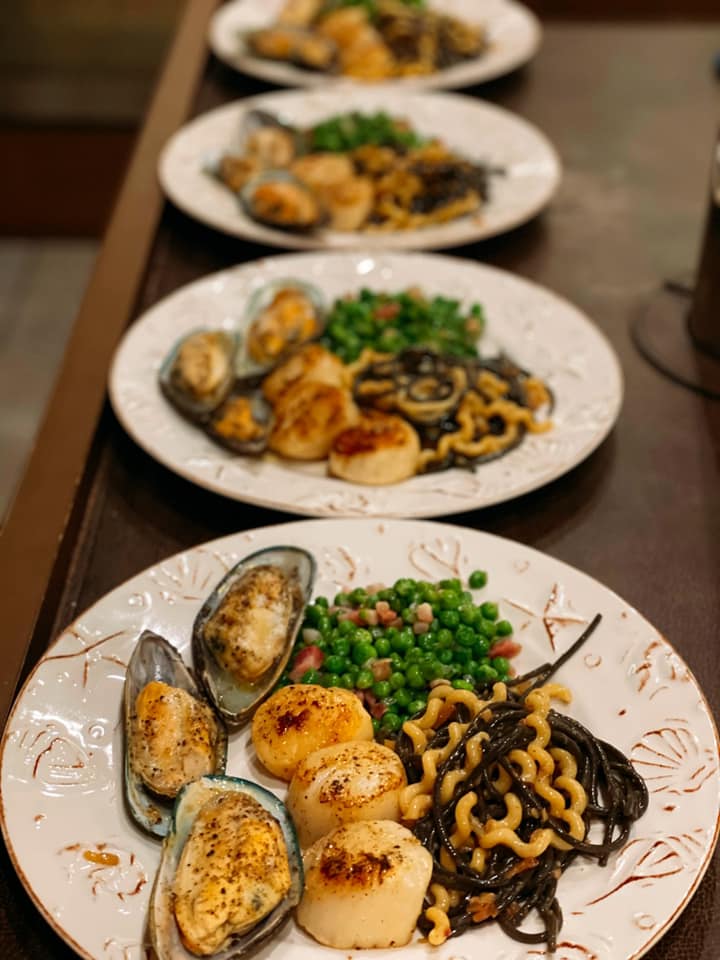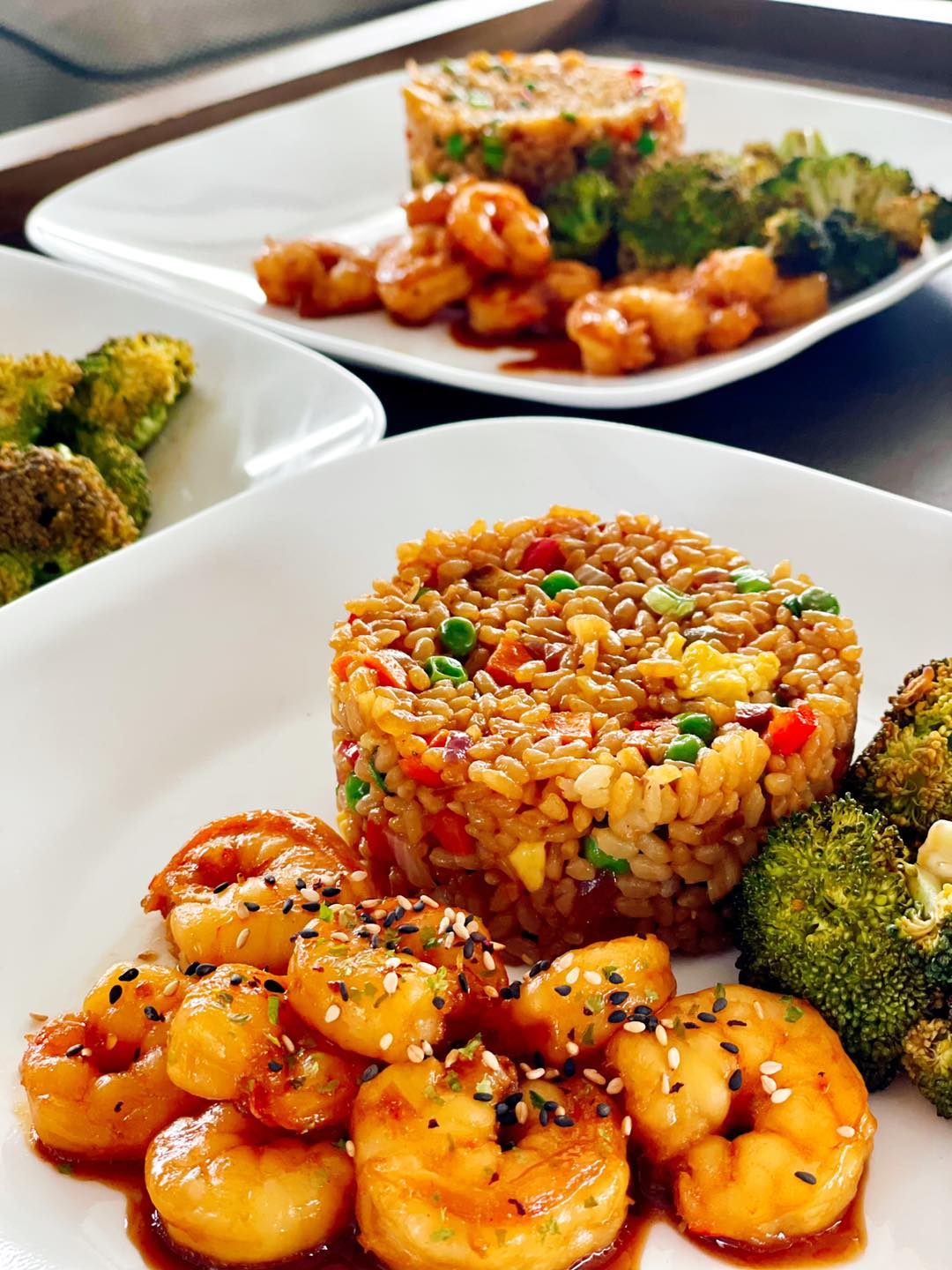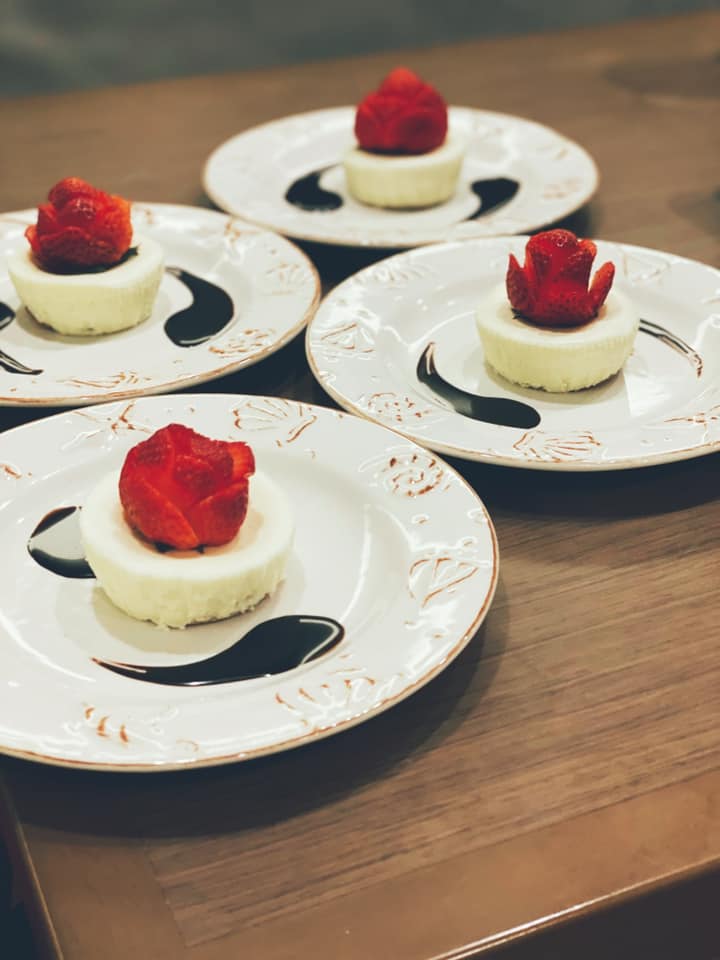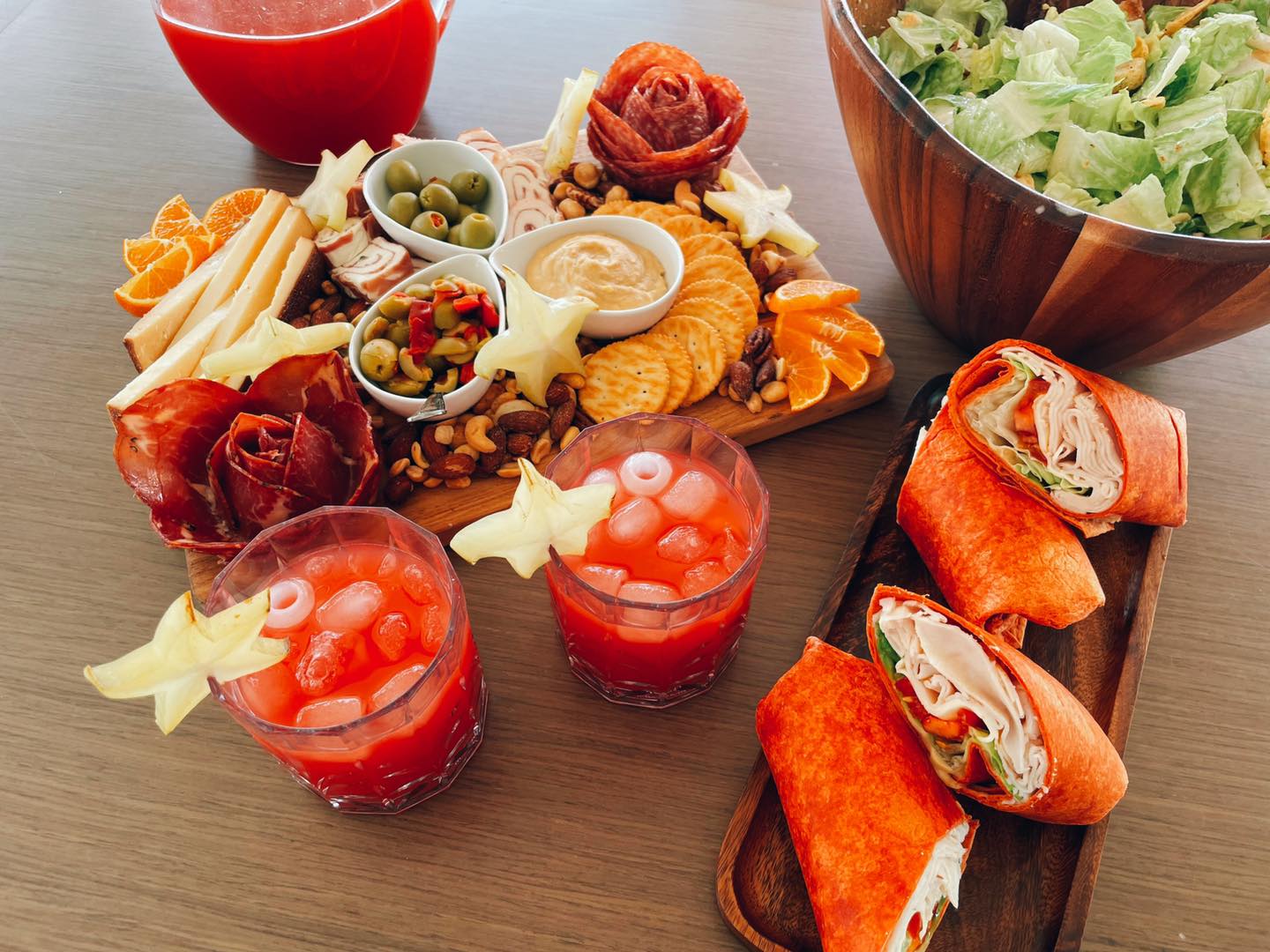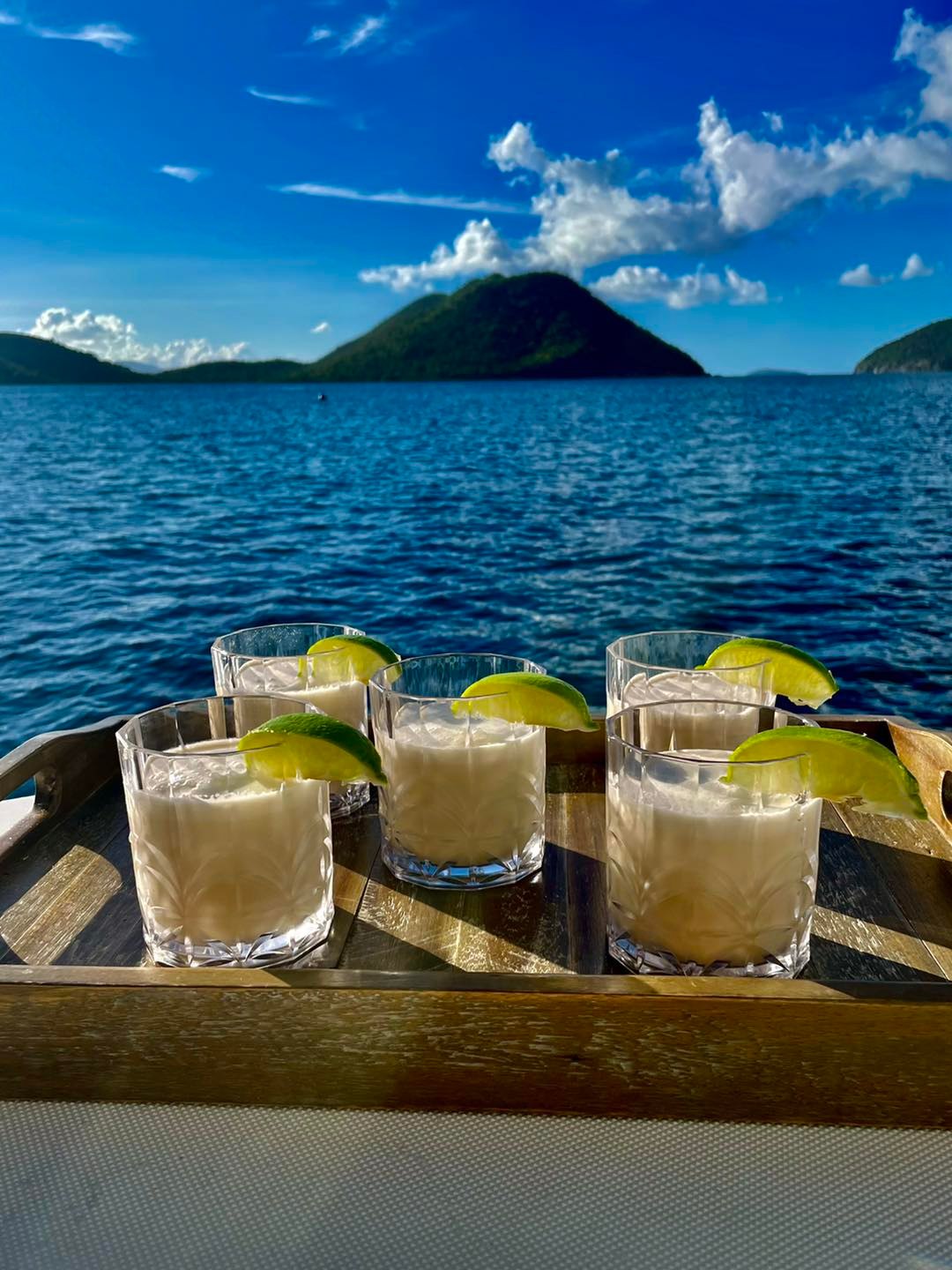 ULTRA Sample Menu
---
Breakfasts:
Crab Cake Benedict | Lemon Dijon Hollandaise
Artisan Brioche French Toast | Orange Honey Custard
Italian Frittata | Pancetta | Roasted Onion | Spinach | Fingerling Potatoes
Vanilla Cinnamon Buttermilk Pancakes | Bourbon Banana Butter
Old Charleston Style Shrimp | Grits | Andouville Sausage
Farm fresh Hash | Irish Pommes Cakes
Huevos Rancheros | Fried Egg | Black Bean Puree | Corn Tortilla | Fresh Pico de Gallo | Cojita
---
Lunches:
Ahi Tuna Stack | Cucumber Mango Salsa | Ginger Soy Avocado | Wonton Crisps
Spicy Shrimp Cubans | White Truffle Potato Salad
Honey Jerk Salmon Summer Salad | Mango | Watermelon Radishes | Minty Champagne Vinaigrette
Short Rib Sliders | Red Wine Au Jus | Five Cheese Mac & Cheese
Grouper Tacos | Chili Cilantro Lime Cabbage | Mexican Street Corn
Blackened Mahi Fiesta Salad | Black Bean and Corn Salsa | Tortilla Strips | Avocado Lime Vinaigrette
Teriyaki Steak Roll-ups | Bok Choy Stir-fry | Fried Rice
---
Appetizers:
Crab Stuffed Garlic Mushrooms
Spinach Feta Tarte Soliel
Tuna Crudo | Wonton Crisps
Fresh Baked Artisan Flatbreads | Honey Orange Bacon | Sundried Tomatoes | Arugula | Pesto Balsamic Glace
Bacon Wrapped Scallops | Lemon Cream Sauce
Pear Carpaccio Salad | Sweet Pear Hazelnut Balsamic Reduction
Heirloom Tomato & Wild Mushroom Bruschetta
---
Dinners:
Red Wine Braised Short Ribs | Creamy Goat Cheese Mashed Potatoes | Roasted Broccolini
Seafood Paella | Crab Legs | Shrimp | Sausage | Mussels | Clams
Filet Mignon | Jumbo Prawns | Butternut Squash Puree | French Beans Almondine
Captain Caught Lobster | Garlic Parmesan Pommes Stacks | Lemon Garlic Asparagus | Roasted Pepper Puree
Curried Red Snapper | Coconut Infused Jasmine Rice | Honey Ginger Roasted Carrots
Scallop Marsala | Buttery Homemade Egg Noodles | Crispy Shallot Green Beans
Pan Seared Swordfish | Pineapple Mango Salsa | Lemon Herb Infused Israeli Couscous | Spicy Honey Roasted Brussel Sprouts
---
Desserts:
Apple Pie Phyllo Tartes | Homemade Vanilla Bean Ice Cream
Chocolate Covered Key Lime Pie
Mango Pineapple Mint Sorbet
Fresh Beignets | Chocolate Mousse
Chocolate Ganache Torte with Black Cherry Pepper Sorbet 
Cappuccino Souffle | Bailey's Whipped Cream 
Vanilla Crème Brûlée 
---
Menu designed specifically for you!
Chef Jessica will customize your personalized gourmet menu based on your preferences, food restrictions, and/or allergies.
Prior to your charter, you will complete a preference sheet for your whole group. On this document, you will indicate what you do not like, as well as your favorites! This is also where you will tell us about your typical eating schedule. Our goal is to make you feel as comfortable, satisfied, and at home as possible.
Availability of Requests
We will do our best to source any and everything that is requested*, but please keep in mind that we are provisioning on a small island and sometimes, things are simply not available. Chef Jessica will discuss your requests with you and provide substitutions or alternates as necessary. If there is an obscure item that you absolutely cannot go without, you also have the option of shipping it to the island prior to your charter.
*Some high-end requests may be at an additional fee. Discuss with Chef Jessica.
Food Allergies
Your crew will do everything in their power to ensure you are not exposed to any allergens while on your vacation. It is crucial that you indicate on your preference sheet and specifically discuss any severe allergies with Chef Jessica as soon as possible in the booking process.