Captain Kyle & Chef Jessica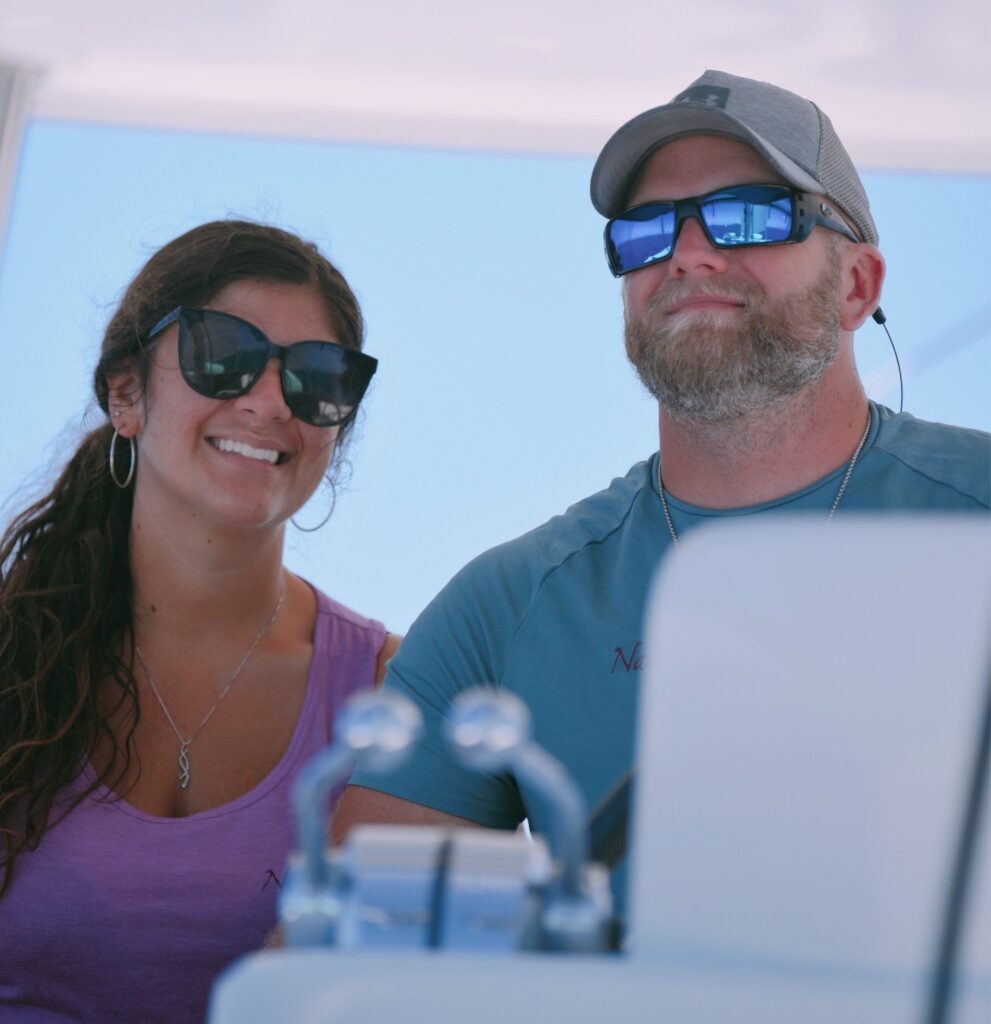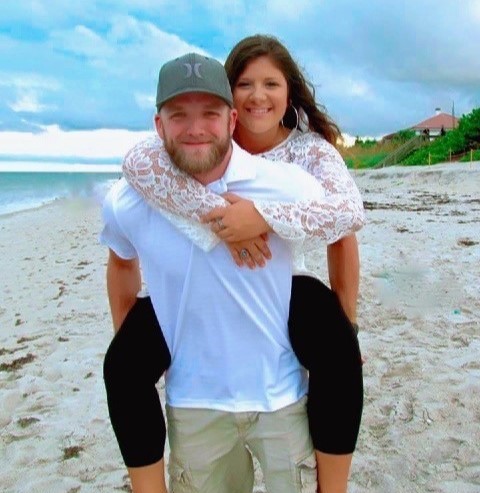 Kyle and Jessica were both born and raised in the beautiful Appalachian Mountains of Virginia and they carry their Southern charm, hospitality, and graciousness like a badge of honor. Like a cliché teenage romance movie, their love story started over 17 years ago in high school as the captains of the football team and cheerleading squad – they have been inseparable ever since.
Both Kyle and Jessica are guest-focused, detail-oriented, and have extremely high standards for their own performance. While guest safety and the well-being of the vessel are always top priority, Kyle and Jessica know that a successful charter boat relies on a crew with a positive, optimistic, and resourceful mindset.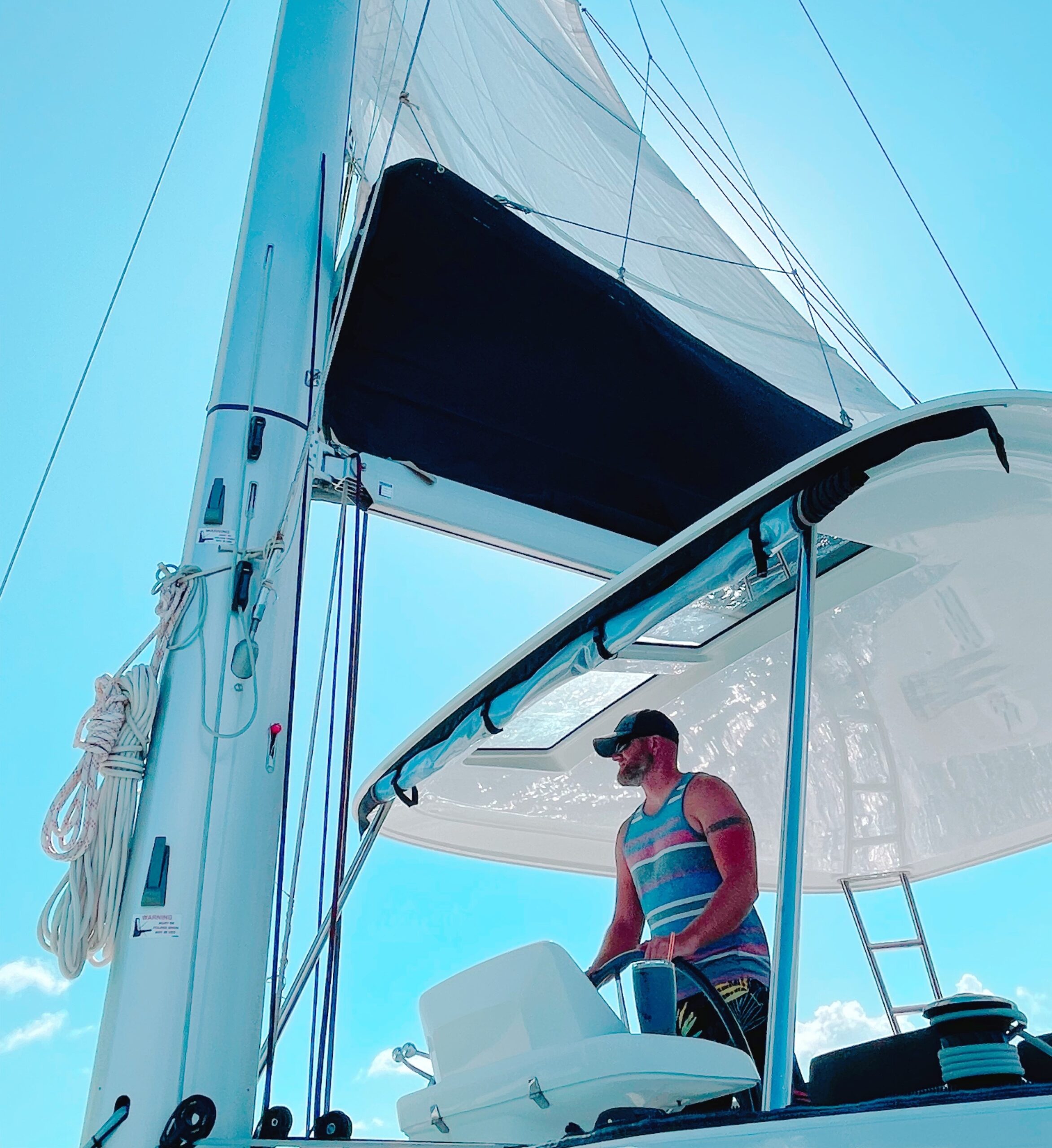 Captain Kyle Foglesong
For as long as Kyle can remember, he has longed to live on the sea. To answer the call of the ocean, he and Chef Jessica decided to move to Florida about 9 years ago. Eager to learn about all things boating, he spent every free moment on the nearest available vessel including sailboats, charter yachts, fishing boats, pontoons, and jet skis. During this time, Kyle earned his USCG Master Captain 200 GT license and became an expert in boat maintenance and guest safety.
Kyle's fun-loving spirit and easy-going personality are contagious onboard and charter guests often leave his boat with not only an experience of a lifetime and promises to return, but with a genuine new friend. He prides himself on keeping the boat in tip-top shape while ensuring that guests are enjoying the vacation of their dreams. Kyle is truly a jack of all trades and you can find him in the engine room keeping everything running smoothly, guiding guests on snorkel trips, hikes, and watersports, or at the bar crafting up a delicious round of homemade cocktails.
Chef & First Mate Jessica Dillow
Jessica believes that true happiness is a mindset promoted by surrounding yourself with good people, beautiful scenery, and delicious food. Raised in a family full of phenomenal chefs, Jessica has been cooking since she was tall enough to see over the stove. She is passionate about using locally sourced, fresh ingredients, and bold flavors to create mouthwatering dishes tailored to guests' preferences. Jessica pours herself into the creation of each dish she serves and shares "the most important ingredient in anything that leaves my galley is the joy I feel when cooking and the genuine care and love I have for the person about to experience my craft."
Jessica often refers to herself as a professional student with an insurmountable hunger to learn. In addition to her culinary training, Jessica has received bachelor's degrees in Premedical Biology and Psychology, attended medical school, and received her master's degree in Clinical Mental Health Counseling. As a licensed therapist, Jessica works with families, couples, and children to realize their overall mental wellness goals. She is also an adjunct faculty member at a Florida State College and teaches several online counseling and psychology courses. When asked about her diverse background, Jessica says "I made a decision long ago to do what I love. I love food, being on the ocean, helping people, and teaching – so that's what I do!"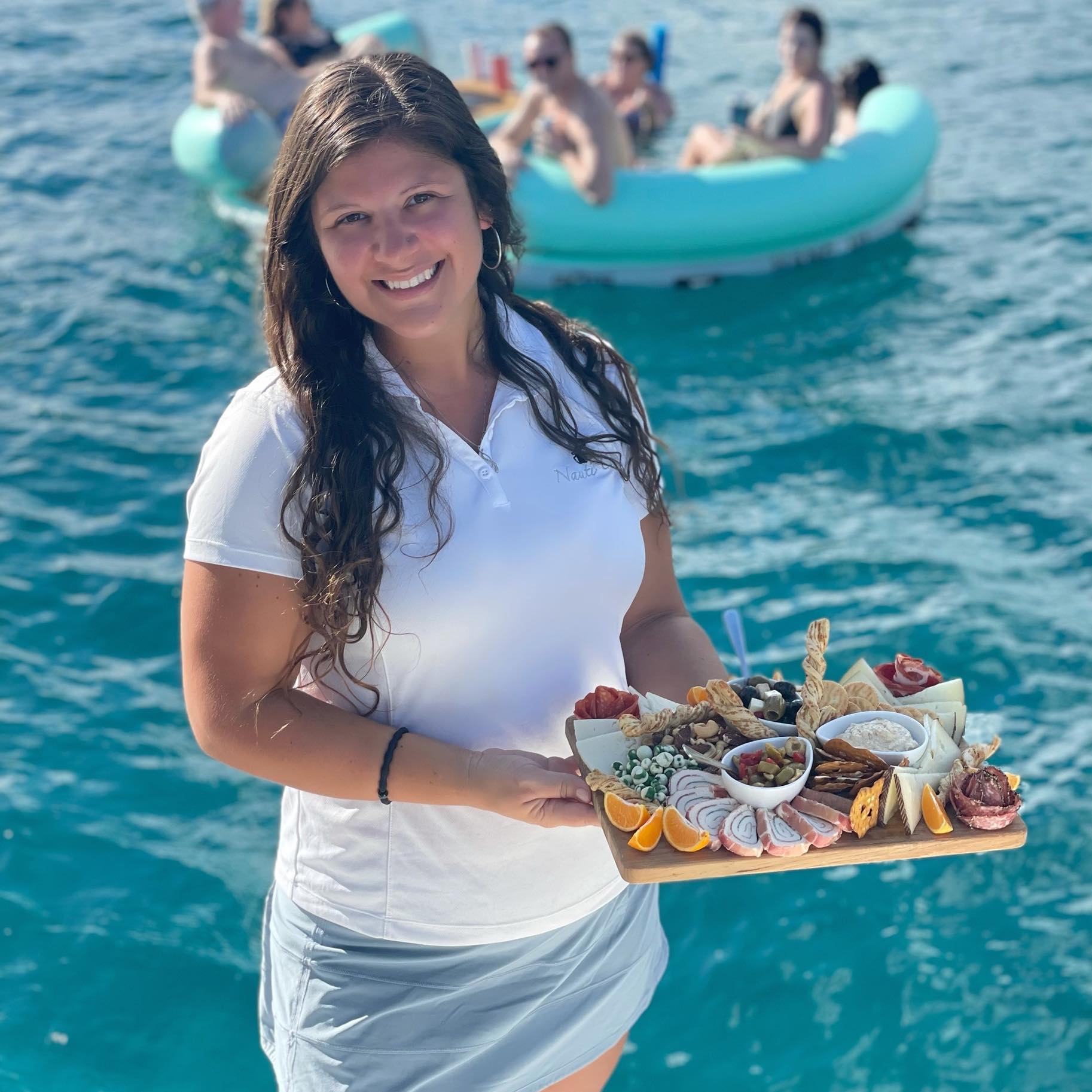 Contact Us Anytime
We are happy to answer any questions you might have about chartering, the Virgin Islands, and boat life.